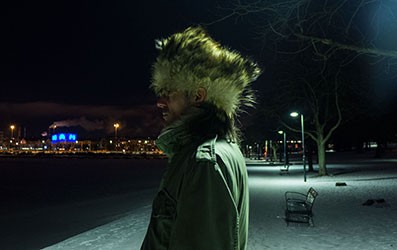 Lars Schmidt is a multidisciplinary artist, naturalist, and a builder of bridges at the margins of art and ecological thinking, born in Germany.
His work explores a wide range of cultural and spiritual matters making use of post modern dance forms, poetry, film and photography, or the realms of music and sound art.
He also creates gardens.
Formative years in New York City.
Background and studies in music and the performing arts, somatics, photography and film.
Later life and work on organic farms in France and Italy, and studies of applied ecological design (Diploma of Applied Permaculture Design).
Lived, worked and teached in major cities like Paris, Berlin, Buenos Aires, Barcelona or Oslo.
Regular periods of retreated life in mountain regions of France and Norway.
'If you feel the desire to look for a purpose in what we call art, I would say that one purpose could be to reveal a sort of ungraspable and indefinable essence that is always here, yet hidden by a world of names and forms.
In other words: artistic expression may point at our common origin.'