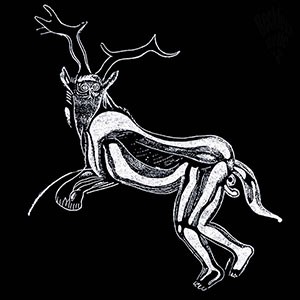 Workshop/Seminar Series
Acting-based Animal Work
For open-minded scientists and researchers, artists and landscape managers, and for anyone interested in a deeper connection to and understanding of nature
Method Acting-based animal work allows a person to find inspiration through emerging oneself into the realm of a chosen animal.
This animal is being explored experientially - its physicality, its behavior, its social life, its sensuality, its interconnectivity with the surrounding ecosystem...
This experience, 'becoming the animal', can be profoundly revealing and mind-opening, as well as animating for the creative process.
Also it has the potential to provide access to information that could not be accessed by a conventional way of research.
Originally/within the acting work the animal is being used as source of inspiration and color to build a character.
The acting process itself offers the possibility to learn what it means to be in the moment, what it means to use all of the senses, to use the imagination, to be open and perceptive.
You learn about empathy, rhythms, impulses, emotional life, mindsets, blocks.
You get to know yourself as instrument.
You get to know how to open up to the creative process.
Until what remains is 'dance' only.
About the workshops
Participants will work with sensory awareness, imagination, different exercises from dance and bodywork, as well as specific research, and gradually enter the process of 'becoming and being the animal'.
The animal can be chosen as object of a particular interest, as window to another perspective in landscape design, as inspiration for an artistic work...
The information, acquired on an experiential level, may thus serve as foundation for further transdisciplinary work and research, or provide material for further creative exploration.
The work will offer each participant specific tools, if not insights, which she/he may integrate into the development of their personal working and research practice.
About the facilitator
Lars Schmidt has worked internationally as actor and acting instructor.
His main acting coach and mentor was Susan Batson, who is one of the most elaborate coaches of the artform in the world today, collaborating with actors and directors like Nicole Kidman, Juliette Binoche or Michael Haneke.
Lars has been working for Susan as longtime assistant and as acting instructor.
Other actors and teachers Lars had the pleasure to be studying with are Marcia Haufrecht and Elisabeth Kemp. All of his former teachers are life-time members of The Actors Studio New York and have been working for the New School in New York.
In dance and bodywork his path led from classical and modern dance training to studies of Somatics, Contact Improvisation and Tango - using cultural centers like New York, Berlin and Buenos Aires as source of inspiration and input.